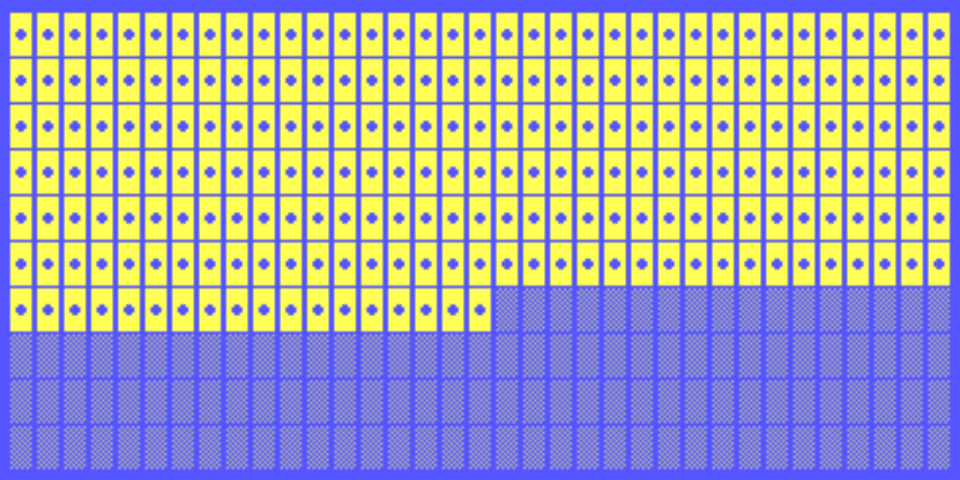 zFRAG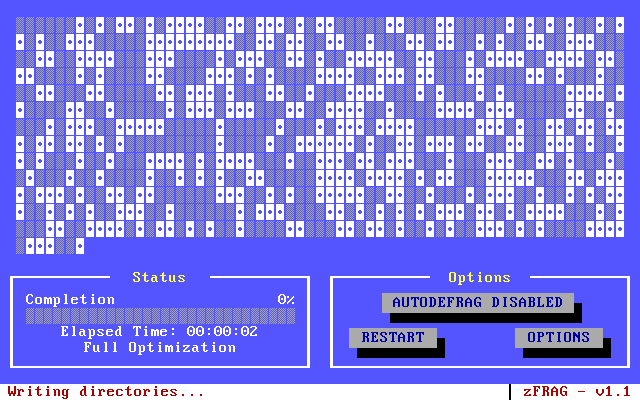 zFRAG is already a week old!
First of all, thanks to all of you who enjoyed, shared, and supported this little game and started to defrag their life one cluster at a time.
I wanted to share with you some details and other interesting findings.
F.A.Q.
First, I'll address some of the questions I have been asked in the last few days!

Will it run on insert_system_here?
Currently the game runs only on Windows (7 SP1+, and newer), macOS (10.12+) and Linux, although I have not much feedback about the last one.
It is written in C# and developed using the Unity game engine. It would be lovely to see it run on other systems as well (I have been asked about ASM/Raspbian) and at some point in the future (as soon as I can make it readable, that is) I will likely share its source!
Where did you get the sound effects?
I spent some time searching on freesound.org and other similar websites but I couldn't find anything suitable and that not required heavy post production to make looping as seamless as possible.
Luckily, a few hours into the project I had someone point me out to TwitchDefrags, which is a beautiful project I did not know it existed, and recorded a few seconds of its audio emulation of the disk defrag sounds.
Where did you get that font?
Why, it's IBM VGA9 from The Ultimate Oldschool PC Font Pack, of course!

How long did it take to make?
I started working on it on August 30, Friday, and released it on September 1, Sunday.
It was kind of an impromptu solo 48 hours long game jam.
Similar projects
I did not make any research whatsoever when I decided to make this. But, since its release, a bunch of similar projects were kindly pointed out to me.
TwitchDefrags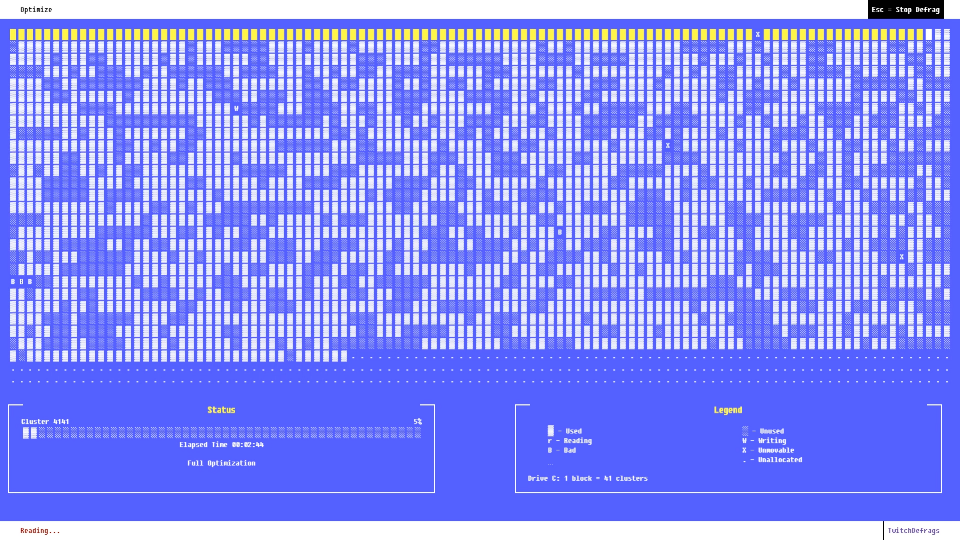 TwitchDefrags is a 24/7 live Twitch Stream where you can endlessly watch simulated hard disks being defragged. Yes, it is as beautiful as it sounds.
KITTENM4STERSOFT DEFRAG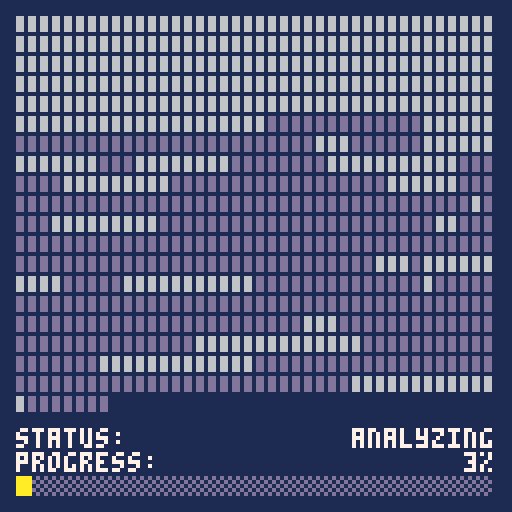 Defragging in PICO-8! How cool is that?! A lot, as per many other PICO-8 projects. It is non-interactive, but very polished and soothing as disk defrag software should be!
Nekogames' Defragger
Thanks to Arcoran for pointing this out to me

I can't really run this, for some reason, but I have spotted some screenshots around. It looks *good*!
Files
zFRAG-v1.1_LINUX.zip
20 MB
Sep 03, 2019