New release: The Fickle Hands of Fate
---
The Fickle Hands of Fate is a short single-click point and click adventure game.
Fate is finalizing her last recording in the steeple of an abandoned church in a village she is about to leave. Then, off to another city and another recording: her search is not over yet.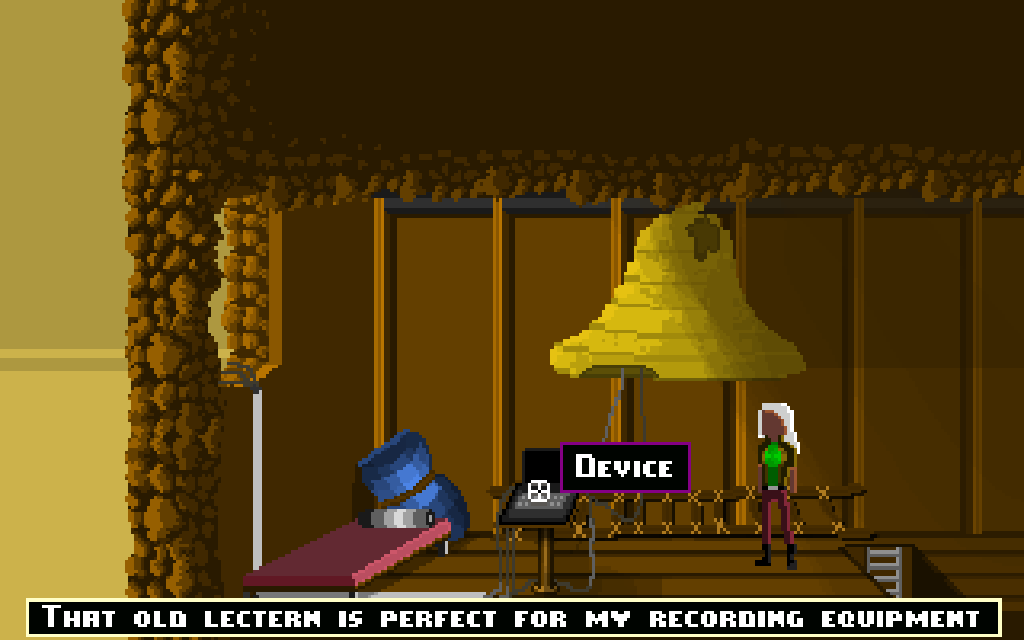 A note about development
I developed it for the Monthly Adventure Game Studio competition in May 2017.
It is very short and explores the idea of using a single-click gameplay but with on-screen text to represent what the main character's "stream of consciousness".

Feel free to jump in the Discussion Board and drop some feedback!

Files
TheFickleHandsOfFate-v1.0.zip
Jun 08, 2017
Get The Fickle Hands of Fate